Wednesday, May 31st, 2023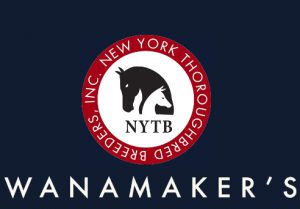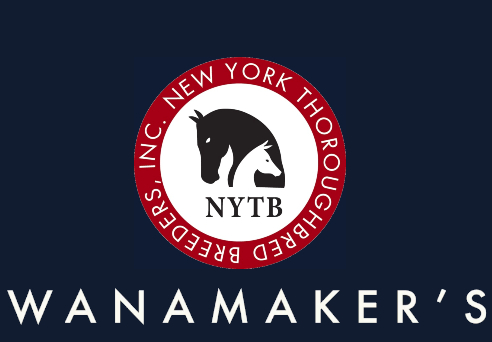 By Liza Hendriks
In conjunction with New York Thoroughbred Breeders', Inc., Wanamaker's has released the catalogue for the second annual New York-Bred Horses of Racing Age Sale. The sale seeks to provide buyers with the opportunity to secure high quality, New York-bred horses for the end of the Belmont Park Spring/Summer Meet and the Saratoga Summer Meet.
Bidding will open Thursday, June 8th at 8:00 a.m. ET, with the first listing set to close at 5:00 p.m. Subsequent listings will close in three-minute increments. Detailed information on the buying process can be found at wanamakers.com/buy.
Last year's catalog featured Cairo Sugar, who went on to win the Maddie May Stakes at Aqueduct in February 2023. Also offered was Be the Boss, who won at the 2022 Saratoga Summer Meet after being sold for $35,000 through Wanamaker's and recently won a starter allowance at Belmont Park.
Highlights of the catalog include:
– Cinderella's Cause, a five-year-old daughter of Congrats offered as a racing/broodmare prospect. She most recently won a first-level, state-bred allowance at Belmont Park and is entered to run on Thursday, June 1st .
– Liberty Flame, a four-year-old daughter of Bellamy Road. She is a two-time winner, most recently ran second to Cinderella's Cause in an allowance at Belmont Park, and is eligible for allowance and starter conditions.
– Slant, an unraced two-year-old colt by Union Rags. He is a half-brother to stakes winner and Grade 3-placed runner, Conquest Hardcandy.
– Stewie, an unraced two-year-old colt by Exaggerator. His dam is a half-sister to the multiple- graded stakes winner, Nikki's Sandcastle.
For more information on those being offered in the 2023 Wanamaker's New York-Bred Horses of Racing Age Sale, see wanamakers.com. Prospective buyers may browse the website to view pedigrees, pictures, and videos of each hip offered. In-person inspections may be scheduled by contacting sellers with the information provided in the catalog.
About Wanamaker's: Wanamaker's hosts monthly online Thoroughbred auctions. The streamlined platform and timing of auctions at wanamakers.com provides an opportunity for industry participants to buy and sell at the right time with less hassle. In addition to an unwavering commitment to its customers, Wanamaker's is committed to the Thoroughbred industry and the lifeblood of the industry, the horse. To show this commitment, Wanamaker's contributes .1% of total sales to the Thoroughbred Aftercare Alliance (TAA) and requires sellers to contribute .05% of their total sales to the TAA as well.