Friday, January 3rd, 2020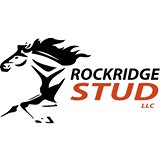 Rockridge Stud today announced the stud fees for its 2020 roster and set the date for the farm's annual stallion show and open house for Saturday, January 25.
The 2020 roster at Rockridge Stud includes a pair of newcomers: New York-bred turf sensation Disco Partner and Grade 1 Clark Handicap winner Leofric:
A Shin Forward $3,500 LFSN
Disco Partner $5,000 LFSN *new for 2020*
Frank Conversation $5,000 LFSN
Giant Surprise $4,000 LFSN
Leofric $7,500 LFSN *new for 2020*
Micromanage $4,000 LFSN
The stallion show and open house will take place Saturday, January 25 from 12 noon – 2 pm. A full lunch buffet will be served, in addition to drawings for free seasons to each stallion.
Click here for the farm website and directions.