Monday, September 17th, 2018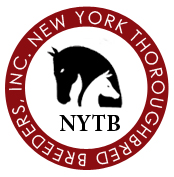 2018 NYTB Annual Membership Meeting, October Seminar & BBQ
On Sunday, October 14, in advance of the Saratoga Fall Sale on October 15, NYTB will host, "How to Develop a Strategy for Success: Equine Business Consultation with Leonard C. Green, CPA."
Leonard C. Green, CPA is the founder of Equine Advisory Firm, The Green Group, and the managing partner of DJ Stable, LLC. This is a seminar-style meeting which includes the 2018 Annual NYTB Membership Meeting beginning at 5:00 p.m. at the Fasig-Tipton Sales Pavilion.
Our speaker has invited attendees to submit questions they would like to see addressed at the seminar in advance. We encourage all interested attendees to submit their questions by emailing them to info@nytbreeders.org.
The event is sponsored by the New York State Thoroughbred Breeding & Development Fund Corporation. The seminar will be immediately followed by a complimentary guest cocktail hour and barbeque for all RSVP'd guests in attendance.
Those who wish to attend must RSVP to the NYTB office by October 11 at (518) 587-0777 or
info@nytbreeders.org.
Click here for seminar flyer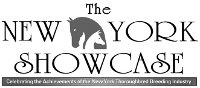 Empire Showcase Day in the West Wing Room at Belmont Park
On Empire Showcase Day at Belmont Park, Saturday, October 20, join NYTB for a full card of New York-bred racing, featuring eight stakes races, along with a buffet lunch in the West Wing Room located directly above the finish line overlooking the track. *Jackets and ties are required for men in The West Wing Room/ no jeans for this venue.*
NYTB is offering a private charter bus departing from Saratoga Springs at 8:00 a.m. and arriving at Belmont Park at approximately 12:00 noon. The bus will leave Belmont Park after the conclusion of the day's races. You must reserve your space by October 4 or an additional 25% late fee will apply.
Bus & Lunch:
$95 NYTB Members
$125 Non-members
You MUST RSVP by October 4, 2018: (518) 587-0777
Click here for event flyer.