Friday, August 17th, 2012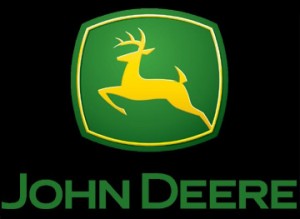 (edited press release)
The National Thoroughbred Racing Association (NTRA) announced on Thursday that its NTRA Advantage group purchasing program, in conjunction with New York Thoroughbred Breeders, Inc. (NYTB), will this year offer an additional benefit to the New York Thoroughbred Breeder of the Year.
For 2012, NTRA Advantage partner John Deere will help recognize the outstanding breeder in New York State by offering the winner the choice of a John Deere 550 XUV Utility Gator (retail value: $9,300) or a John Deere Zero-Turn Radius 910A Commercial Mower (retail value: $9,600).
The 2012 New York Thoroughbred Breeder of the Year Award winner will be announced in April 2013 at the NYTB Annual Awards Ceremony.
"We thank John Deere for presenting this award that will not just recognize, but reward, excellence in New York Thoroughbred breeding," said NYTB Executive Director Jeffrey Cannizzo. "It is just the latest example of how our mutually beneficial relationship with NTRA Advantage makes the economics of the horse industry better for its participants."
"The New York equine industry is extremely important to NTRA Advantage and to John Deere, and this award is a reflection of that," said Bryan Pettigrew, Senior Vice President of NTRA Advantage.  "We plan to start similar programs next year in Florida, Kentucky and California. By working closely with numerous industry associations, we can give breeders and owners the type of incentives that help everyone—including our valued partners like John Deere."
John Deere, the Official Equipment Supplier of the NTRA since 2001, has been a trusted provider of  equipment and service to the equine industry for generations. All members of the New York Thoroughbred Breeders, Inc., are eligible for discounts of up to 28% on select John Deere tractors, utility vehicles, mowers, commercial worksite equipment, implements and more by contacting the NTRA toll-free at 1-866-678-4289 before making a purchase. Participating dealerships in New York State include River Tractor, Zahm & Matson, Inc., Cazenovia Equipment, Lakeland Equipment and Mullally Tractor Sales.
NTRA Advantage delivers substantial cost savings—through local dealers—on products and services from such nationally known vendors as John Deere, UPS, Sherwin-Williams, OfficeMax, Pfizer Animal Health, Flair Equine Nasal Strips and Hagyard Pharmacy.
The NTRA is a broad-based coalition of horse racing interests consisting of leading Thoroughbred racetracks, owners, breeders, trainers, horseplayers and affiliated horse racing associations, charged with increasing the popularity of horse racing and improving economic conditions for industry participants. The NTRA has offices in Lexington, Ky., and New York City. NTRA press releases appear on the NTRA web site, NTRA.com.