Saturday, July 8th, 2017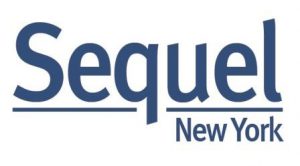 (Edited press release)
Becky Thomas announced on July 7, 2017 that Buster and Teri Brown will take over the helm at Sequel New York (www.sequelnewyork.com) as farm managers.
"As sad as I was that departing farm manager Brittany Belbeck and her new husband Ryan Bardin chose to begin their lives in Kentucky, I am pleased to announce that Teri and Buster are joining our team. Brittany is an outstanding horseman and all of us at Sequel will miss her sorely," said Thomas.
"Buster and Teri bring knowledge and experience that is second to none, not to mention that they are loved by everyone, not only in New York but in the whole Thoroughbred industry," Thomas continued. "I can't imagine finding more capable stewards for the beautiful land, first rate facilities and the top-quality horses that comprise Sequel New York."
From a cattle ranch in New Mexico, to show horses, to the foaling barn, to the breeding shed, there is very little that this dynamic duo has not seen. Working together for the last 35 years, they managed Waldorf Farm in North Chatham for the last eight.  Revered by thoroughbred breeders particularly in New York and Kentucky, they will play a key role in promoting Sequel New York as the go-to farm in New York for top quality stock.
"We have been very lucky to be involved with great clients, breeders and friends over the years and are very happy for this opportunity to continue to share a first-class experience," added Teri Brown. "Buster and I are especially excited about the stallion roster and the expanding sales opportunities that this move allows."