Sunday, November 20th, 2016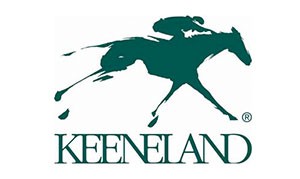 By Sarah Mace
At the conclusion of Sunday afternoon's final session of the Keeneland November breeding stock sale (November 8-20), the New York breeding program had reason to celebrate a successful run.
The contingent from the Empire State produced an increase in total sales and average price over their counterparts last year, and saw a concrete demonstration that they are still an ever-hot commodity. This year's buyback percentage fell significantly compared to last year, while the group's RNA rate was dramatically lower than the general population of the sale.
Of 126 New York-breds offered this November, 100 sold for $5,268,400. Last year 86 individuals brought $4,309,600. As we have come to expect in the current polarized state of the market, there was plenty of action for the top tier. Seventeen New York-breds brought six figures (up from 12 in 2015); eight horses sold for $200,000 and up, and the topper fetched $300,000.
The New York-bred average for 2016 ended up at $52,684, a couple ticks above last year's $50,112, and the median of $21,500 was down from $27,500 last year.
Certainly, the brightest spot for breeders and consignors was the New York-bred clearance rate. The buyback percentage ended up at 20.6 percent which not only improved on last year's 25.2 RNA rate by 18 percent, but significantly outperformed the sale as whole where the closing buyback rate for 2016 was 26.9 percent.
The top-selling New York-bred arrived in Book 1, when 4-year-old open stakes winner Harlan's Honor (Hip 212) brought $300,000 in foal to Liam's Map. (Read more.)
Book 3 produced the second-highest price and top weanling purchase, a $275,000 New York-bred colt from the second crop of Violence (Hip 1634) out of Kentucky-bred Five Star Momma, who topped the same session. (Read more.)
New York-bred fireworks in the latter books of the sale included the top New York-bred racing prospect, Diversify by Bellamy Road out of Rule One (Hip 2927), a two-for-two TDN Rising Star sold to Ralph and Lauren Evans for $210,000 in the concluding session of Book 4. Courageisamajority, a 4-year-old daughter of Medaglia d'Oro in foal to first-year sire Carpe Diem (Hip 4061), topped the 11th session last Friday.
Save
Save
Save
Save