Saturday, September 19th, 2015
New York Thoroughbred Breeders, Inc. (NYTB) will host a pair of events in October in conjunction with two important items on the calendars of most New York breeders: Empire Showcase Day and the Fasig-Tipton Saratoga Fall Sale.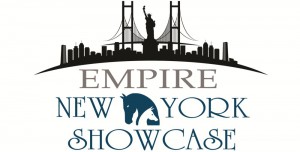 Empire Showcase Day
On Empire Showcase Day at Belmont Park, Saturday, October 24, enjoy a full card of New York-bred racing, including eight stakes races, along with a buffet lunch in the Belmont Room located directly above the finish line overlooking the track. Jackets and ties are required for men in The Belmont Room/ no jeans for this venue.
NYTB is also offering a private charter bus departing from Saratoga Springs at 8:00 a.m. and arriving at Belmont Park at approximately 12:00 noon. The bus will leave Belmont Park after the conclusion of the day's races. You must reserve your space by October 8th or an additional 25% late fee will apply.
Lunch & transportation: $95.00 per person
Lunch only: $65.00 per person
Please RSVP by October 8, 2015:
(518) 587-0777 or info@nytbreeders.org
2015 NYTB Annual Membership Meeting, Seminar and BBQ
On Sunday, October 25, in advance of the Saratoga Fall Sale on October 26, NYTB will host "Plan to Win – Take Action for Success," a seminar-style meeting which includes our 2015 Annual NYTB Membership Meeting beginning at 5:00 p.m. at the Fasig-Tipton Sales Pavilion. The event is sponsored by the New York State Thoroughbred Breeding & Development Fund Corporation.
A panel of veterinarians will discuss developing a plan for your yearling using x-rays as a diagnostic tool and proactive approach to sales preparation. The seminar will be followed by a complimentary guest cocktail hour and fried chicken barbeque.
Those who wish to attend should RSVP to the NYTB office by October 19 at (518) 587-0777 or info@nytbreeders.org.