NEWS:
nytb
Friday, April 15th, 2016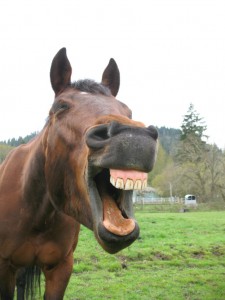 By Tom Gallo
This week I thought I would quiz some of our local professionals on the subject of trying to save money on a farm or breeding operation. Here's what we came up with…
Mike Lischin, owner of Dutchess Views Farm and NYTB Board member. Growing up near Belmont Racetrack and working on the backstretch there, Michael developed a strong interest and love of horses and horseracing.  After finishing NYU Law School and becoming an attorney, Michael began working for the world's leading horse auction company, Fasig-Tipton, in 1978.  He lived in Midway, Kentucky for 15 years and eventually he moved back to New York to fulfill his desire to live and work on his own farm and take advantage of the exceptional NY-bred Program
Lere Visagie, Manager of Rock Ridge Stud, has had many years of experience in the thoroughbred industry, starting in Kentucky at Taylor Made and Lanes End, and then in New York managing several large commercial breeding operations. Among these were Questroyal, Sequel and Vinery North. Rockridge is proud to have ending its first breeding season with an average in-foal rating of 93 percent.
Dr. Scott Ahlschwede, Partner and Vet for Rood & Riddle Equine Clinic in Saratoga Springs, NY, graduated from Texas A&M College of Veterinary Medicine and began his veterinary career in Lexington, KY as an intern at Rood & Riddle Equine Hospital in 1996. He practiced in the Lexington area for 15 years as an ambulatory veterinarian specializing in reproduction, primary and preventative care, and sales evaluation. In 2012 Dr Ahlschwede moved to upstate New York to develop Rood & Riddle's first practice outside of Lexington, KY.
Suzie O'Cain, Head of Stallion Management and Promotion for Saratoga Stud and NYTB Board member.
Allison Wilshere, Territory Manager & Nutrition Consultant for Cargill Animal Nutrition.
Thanks to our many contributors this week and the time they took to give us this valuable information.
Let's get started: No matter what anybody says, it takes a bunch of money to raise a good horse. There are ways to save on certain items, but there are certain places you shouldn't skimp.
Try to consolidate your vet visits. Vet calls can be very expensive, so it's best to line up a list of various treatments and routine work in one visit rather than have your vet make multiple visits. It's more cost efficient for you and with the wide open spaces in NY (farms spread hither and yon) your Vet will also appreciate it. You can also purchase worming medication and worm your own mares on a regular basis, rotating according to the season and taking fecals to monitor worm infestation or the lack thereof.
Feed is one of the biggest costs on a farm. Investing in a successful feeding program can offer financial benefits by improving breeding efficiency, maximizing return at the sale and performance. Did you know that mineral and amino acid deficiencies dramatically impact conception rates, breeding efficiency of mares and stallions and foal health? Getting and keeping mares bred and producing healthy, mature foals through proper nutrition will save you money on your investment in each horse. A mature, well-muscled and sleek-coated animal stands out at the sale and is physically prepared to begin training. Remember, forage is 80% of the horse's diet and has a huge impact on your horse's' condition. An investment in the best forage within your budget is a smart choice. Having your forage and soil tested will help prevent any deficiencies that can lead to health issues and decreased performance. Once this information is known, a concentrate (grain or ration balancer) should be chosen to balance the vitamin, mineral, amino acids and calorie needs for each group of horses on your farm. A nutrition consultant can work with you, your veterinarian and the rest of your team to develop a feeding program that helps reach your goals, within your budget.
Purchasing feed and hay in bulk and having large loads delivered all at once will also save you money. Not to say that the quality of the grain or forage should be compromised but buying in bulk always helps. Speaking of feed, if you see feed all over the floor of the stall after your horse is done eating then it may be time to get those teeth floated. It's another expense but it will save you money in the long run with more efficient intake of nutrition for the horse and less money spent on your feed bill.
Finding tack, such as halters and lead shanks, as well as traps like buckets, stall webbings and tack boxes at auctions, online or on craigslist will save you money. Always purchasing new can be very costly. If these items were lightly used, a good scrub can bring them back to a like-new condition.
A mating for your mare in the form of purchasing a Stallion season is probably one of your biggest yearly investments. In communicating with fellow breeders, stallion farms or bloodstock agents, it helps to bundle multiple mares to get a discount on the price of a stallion season. Some farms offer co-breeder options where you will not owe a stud fee; instead, the stallion owner is due 50% of the breeders' awards from the foal during its racing career.
Pay attention to the number of charity season auctions that start in November of each year to perhaps find a bargain on a stallion that fits your budget and your mare. Also if you have a young mare with a consistent produce record who is foaling early, a no guarantee season may be a way to save money. These seasons are paid up front with no guarantee of a live foal but are discounted sometimes as much as 25 – 50%. Note that many charity auction seasons are sold on a no-guarantee basis, but some auctions offer a free return if you do not get a live foal. A traditional no-guarantee season means buyer beware; if your mare does not conceive you will not get the money back. That's why it is essential to have a mare that is a good produce risk. You can also purchase insurance to cover your investment but the premiums can be expensive depending on the age and produce record of the mare and the age and fertility of the stallion. Consult your local horse insurance broker for quotes.
Another way to save by not putting any money up is a foal share or a mare share. In a foal share the mare owner breeds the mare to the stallion for free with a contractual agreement that when the foal sells the proceeds of sale are split between the mare owner and the stallion owner. This can be 50/50 or can be a different percentage based on the value of the use of the mare for one year and the value of the stallion season. Also the agreement can be to sell as a weanling or a yearling or may give the mare owner the right to choose. The agreement can also contain a right for the mare owner to buy the resulting foal at some set price prior to an auction sale.
A variation on the foal share in New York is a co-breeder arrangement where instead of sharing the sales proceeds the mare owner and stallion owner share the breeder and/or stallion awards.
In a mare share, the mare owner pays nothing up front but agrees to sell the mare in the fall or winter breeding stock auctions. The stallion owner lets the mare owner breed for free but gets a percentage of the sales price when the mare sells. What percentage each gets is negotiable depending on the relative values of the mare to the season price. This is a good way to get a mare sold in foal to a more commercial horse than the mare owner might afford. The stallion owner is interested because he gets another mare booked and if things go well he can get more than the stud fee.
Over all, the best way to save money is to give your horse the best care possible! It is preventative medicine to offer your livestock (in this case bloodstock) the best hay and feed you can afford. Add to this a regularly scheduled worming and vaccination program and you can eliminate many unnecessary (or emergency) vet calls.
Read, communicate and investigate. Things are always evolving, upgrading and changing in the world of horse care, nutrition and veterinary science. Consult your vet, feed rep and bloodstock or sales agent and get the latest on what's going on in the world of horse husbandry, care and prep. No question is dumb and no insight or observation is unwelcome. After all, you've got a lot invested and at the end of the day we all want to breed and raise a champion! Good Luck because you need that too. Lots of it!
Thank you to all of our contributors  for your time and I am sure the information you have provided will be helpful to many breeders and owners out there and to those who are looking to get into the business.
Watch for more helpful interviews and save the date for our next LIVE Educational Seminar on April 30 at the Fasig-Tipton pavilion! If you have any questions, feedback or suggestions for future dialogue, feel free to email them to info@nytbreeders.org.
---