Friday, September 26th, 2014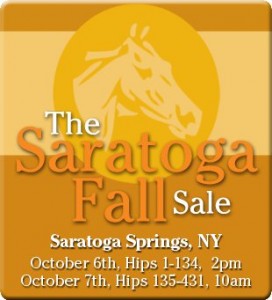 New York Thoroughbred Breeders, Inc. (NYTB) will host a pair of events in October in conjunction with two important items on the calendars of most New York breeders: the Fasig-Tipton Saratoga Fall Sale and Empire Showcase Day.
On Sunday, October 5, in advance of the third renewal of Saratoga Fall Sale on October 6 and 7, NYTB will host "Buying and Selling in Today's New York-Bred Market," a seminar-style meeting from 5:00 to 6:00 p.m. with guest speakers, which will be followed by a complimentary cocktail hour and barbeque.
Those who wish to attend the event, which will take place at the Fasig-Tipton Sales Pavilion and is sponsored by the New York State Thoroughbred Breeding & Development Fund Corporation, should RSVP to the NYTB office by September 29 at (518) 587-0777 or info@nytbreeders.org.
On Empire Showcase Day, a full card of New York-bred racing at Belmont Park on Saturday, October 18 featuring eight stakes races, NYTB once again invites members to attend a buffet lunch in the Belmont West Wing located directly above the finish line overlooking the track.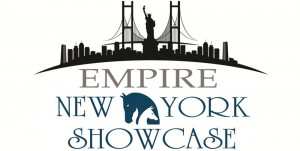 NYTB is also offering a private charter bus departing from Saratoga Springs at 8:00 a.m. and arriving at Belmont Park at approximately 12:00 noon. The bus leaves after the conclusion of the day's races. Jackets and ties are required for men in The Belmont West Wing and jeans are not allowed.
For those attending the lunch only the cost is $65 per person. The cost for lunch and transportation is $95.00 per person. Spaces must be reserved your by October 2 or an additional 25% late fee will apply. Click here for event flyer. To RSVP contact NYTB at (518) 587-0777 or info@nytbreeders.org.