Thursday, June 23rd, 2016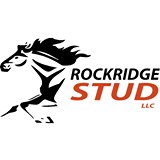 (Edited press release)
Rockridge Stud in Hudson is announcing today that three of their stallions will shuttle to Uruguay for Southern Hemisphere breeding in 2016.
Trinniberg (2009 by Teuflesberg out of Bella Dorato) will shuttle to Haras La Concordia y Haras Cuatro Piedras for the 2016 and 2017 Southern Hemisphere breeding seasons. The deal was brokered by Ricardo Colombo. Trinniberg previously shuttled to Brazil in 2014, where he bred 138 mares.
Midas Touch (GB) (2007 by Galileo (IRE) out of Approach (GB)) has been sold to Haras Rapetti & Associates and will ship to Uruguay for their 2016 breeding season. Haras Rapetti already shuttles Rockridge stallion Posse, who will return there for the coming season as well, both under the care of stallion manager Juan Carlos Montenegro.
Said Rockridge Stud's Lere Visagie, "The farm [Haras Rapetti] has shown interest in Midas Touch since he came to us and we were hoping to work out a shuttle arrangement. Unfortunately, the untimely death of Midas Touch's owner, Andres Rodriguez, forced the estate to find a buyer for him. He has found a very good home." The sale and shuttling agreements for both Midas Touch and Posse were brokered by Miguel Ezcurra Bloodstock.
Trinniberg and Posse will return to Rockridge in December2016 for the 2017 breeding season in New York.