Sunday, May 31st, 2015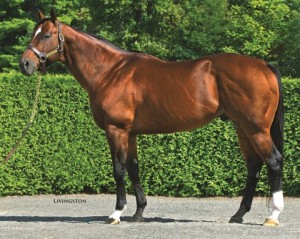 Rockridge Stud in Hudson announced Saturday that New York's leading stallion (by winners, co-leader by SWs in 2015), Posse (2000 by Silver Deputy out of Raska by Rahy), will shuttle to Haras Rapetti in Uruguay, beginning with the 2015 Southern Hemisphere season through 2017, in a deal brokered by Michael Miller and Miguel Ezcurra in Uruguay.
Posse will stand alongside stallions Honour and Glory and Alexander of Hales at Haras Rapetti. Of the acquisition, Haras Rapetti's general manager, Dr. Nicholas Barrenechea,stated, "We are proud to be able to offer a horse of Posse's status to the breeders in Uruguay for the next three years."
Posse has been a top 5 stallion in New York since his arrival in 2010. All but one year in the Empire State, he has been the top stallion by number of winners. He is supported by a Syndicate that unanimously voted to shuttle the stallion for the first time in his career.