Saturday, November 10th, 2018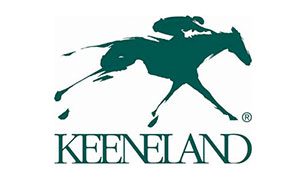 By Sarah Mace
With five sessions of trading comprising Books 1-3 of the 12-day Keeneland November Breeding Stock sale completed, a review of the key indicators for New York-breds paints a positive picture. The sale price for weanlings and mares though the first three books has averaged well over six-figures and the median price for the group has outperformed the overall sale median.
In all, 78 new York-breds have gone through the auction ring, resulting in 58 completed sales for a gross sales of $7,315,000. New York-breds have posted an average price of $126,121. The cumulative average for the general population of the sale is $144,409.
The median price of $82,500 for the New York-bred contingent came in a couple of ticks above the cumulative sale median of $80,000. The New York-bred buyback percentage of 25.6% was a shade below the overall RNA percentage of 25.8%.
In all 27 New York-breds have brought prices of $100,000 and up – 10 weanlings and 17 mares. Twelve individuals have sold for $200,000 and up – three weanlings and nine mares. A pair of weanlings and three mares have been hammered down for $300,000 and up.
The top weanling and top New York-bred overall was the second foal out of champion female sprinter La Verdad by Tapit, who went to a partnership of Mandy Pope's Whisper Hill Farm with Three Chimneys for $800,000.
The price tag for the Tapit youngster eclipses the weanling toppers of recent years. The New York-bred weanling marketplace has been in the ascendant, increasing five-fold between 2010-17. In 2010 total sales came in at $1,339,500; in 2017 receipts totaled $6,942,400. Weanling toppers in 2013 and 2014 brought $200,000; in 2015 the weanling topper sold for $190,000. In 2016 and 2017 the weanling toppers were $275,000 and $420,000, respectively.
The best-selling New York-bred broodmare in the first three books at Keeneland was Photograher, offered as Hip 934 from the consignment of Hill 'n' Dale Sales Agency and sold in foal to Pioneerof the Nile on a February 23 cover to Dixiana Farm for $380,000.
The November Sale continues through Friday, Nov. 16, with all sessions beginning at 10 a.m. The entire sale is streamed live at Keeneland.com.