Thursday, February 2nd, 2017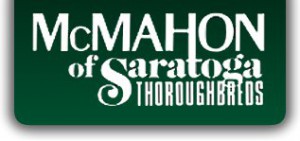 (Edited press release)
Joe McMahon announced today the farm will hold their Annual Stallion Show on Saturday, February 11 from 12:00 p.m. to 3:00 p.m. at the farm on Fitch Road.
Lunch and refreshments will be served.
The three McMahon stallions, Central Banker, Here Comes Ben and Teuflesberg, as well as 2017 foals and yearlings will be available for inspection.
For more information or directions to the farm, please visit www.mcmahonthoroughbreds.com or call (518) 587-3426.
Save
Save
Save